TikiTunes Review – SpinSheet
Cool New Product Review
Every once in a while, we here at SpinSheet decide to test a product just because it sounds fun. Such was the case with Limitless Innovations' TikiTunes portable Bluetooth speaker. The speaker connects to any wireless compatible device (in this case an iPhone), and its 2000-mAh rechargeable battery allows for six hours of continuous play time.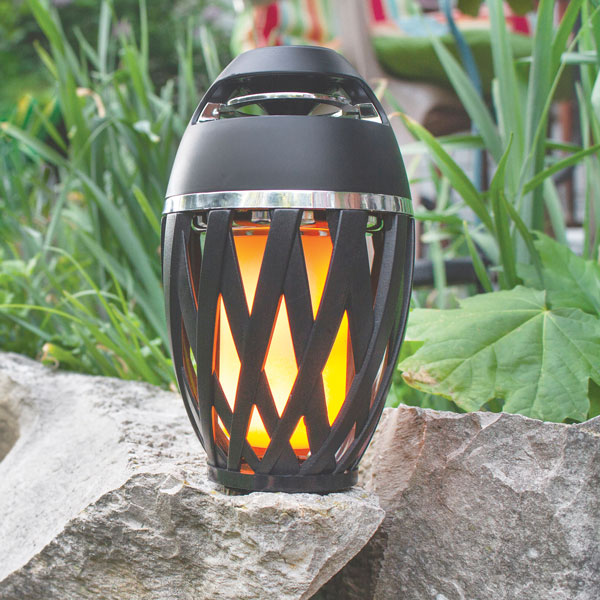 Anyone who's ever charged anything with a USB cord can figure out the recharging part. In fact, there's really no need to read directions with this wireless speaker; all you need to do is turn on Bluetooth on your phone or tablet, and it will easily pair with TikiTunes. The torch-top control buttons are intuitive.
As the name suggests, the cool part of the speaker is its tiki torch light (which you may turn off if you don't want this effect). The light does add an element of warmth to the cockpit or porch at night. Although its spirited flickering may be a bit much for the centerpiece of a dinner table (it's best to set it off to the side).
With an IP65 rating, the Tiki Tunes is dust-tight and water-resistant—that's "resistant," mind you, not watertight, so don't leave it on deck in a rainstorm or in aggressive spray or waves. However, it will likely survive a drizzle on the patio.
If you have two TikiTunes speakers, they provide dual-sync capabilities for up to 30 feet of distance. With just one of them, the sound is not big enough for an after-race dance party, but it's great for background music and a little mood lighting.
Read the article: HERE