TikiTunes Review – Gardget Gram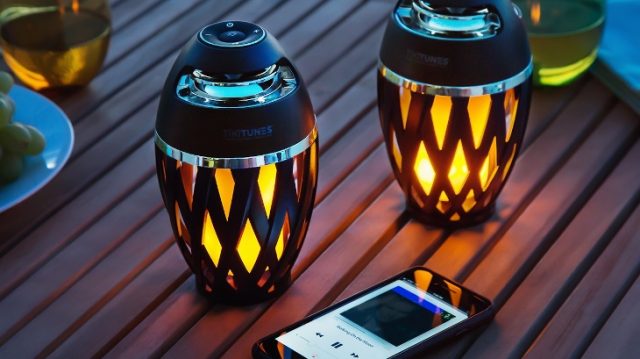 Limitless Innovations is focused on providing quality products by employing the best team of inventors, designers, and engineers to bring concepts to the market, as well as devoted to bringing consumer safe products by working with reputable 3rd party testing labs. Limitless Innovations offers various cutting-edge products equipped with the company's patented and award-winning SmartSpeed Technology, providing the best in charging technology and contributing to a lifestyle without boundaries.
The TikiTunes portable 5-watt Wireless Bluetooth Speaker with LED Light offers 6-hours of continuous playtime from any wireless compatible device and is able to deliver high-quality sound. It weighs 0.875 lbs and measures 4 inches long by 4 inches wide by 7 inches tall. The TikiTunes speaker is rated IP65 waterproof, making it dust tight and protected from water, proving perfect for outdoor and indoor use, like a night in the backyard, a camping weekend, or even a Christmas night, making it great for both Summer (outdoors) and Winter (indoors).
This speaker is powered by a built-in 2000 mAh rechargeable battery that can be charged via the included Micro USB cable. The media interface is found at the top of the device, featuring a Power button on the top of the circular interface, a Play/Pause button on the bottom of the circle, a Decrease Volume button on the left and an Increase Volume button on the right, and lastly its Light Button for the built-in LED Light on the center of the circular interface. Users can also connect up to two TikiTunes speakers using the dual sync feature, from a maximum distance of 30 feet for a true stereo-sound.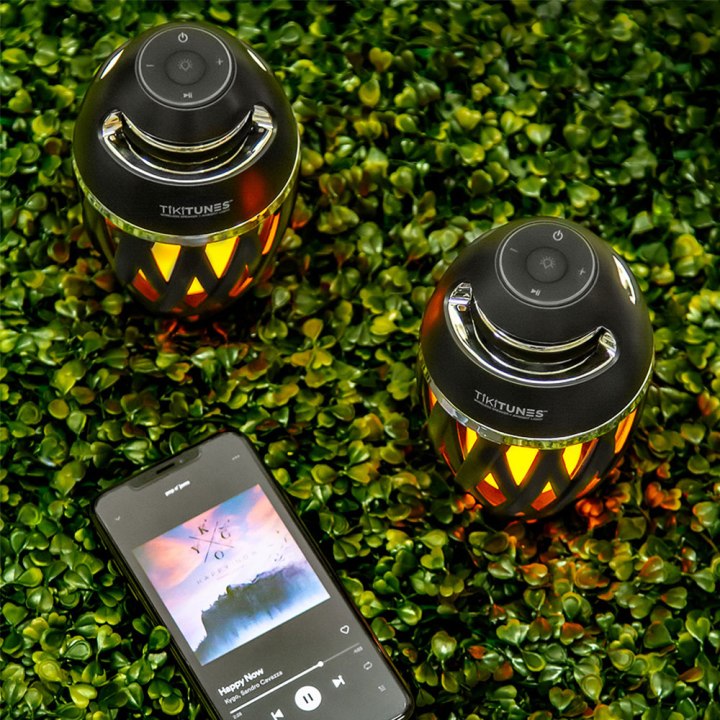 The built-in warm ambient LED light emits a flickering, atmospheric light providing the perfect ambiance for evenings spent outdoors or a cozy night inside.
If you're interested in getting a TikiTunes Wireless Bluetooth Speaker with LED Atmospheric Lighting Effect, it's currently priced at $40 and is quality assured by the company, thanks to its included 1 year limited warranty by Limitless Innovations. You can find the TikiTunes Wireless Bluetooth Speaker with LED Light at Limitless Innovations' website, by clicking here.
Read article HERE