JumpSmart, ChargeHub X3, Homebase – Power Gifts
RainyDayTastic is created for travel-minded consumers interested in gadgets and focuses on gadgets for use on vacations. Offers news, reviews and recommendations for products including digital cameras, digital camcorders, travel gear and destinations.
We have put together a series of RainyDayTastic GiftGuides for this holiday, full of suggestions for our readers
JumpSmart is the most practical vehicle jump starter on the market! Packed in a single, high-powered unit is a vehicle jump starter, a 4-mode LED flashlight, and a portable USB power bank.
JUMP STARTER: The JumpSmart can jump start up to an 8-cylinder, 5.0-liter engine with ease (up to 2.0L Diesel). Its powerful 37,000 mWh, high-grade lithium-polymer battery can jump start most cars, trucks, SUVs, boats, motorcycles, lawn mowers, ATV's, and more. Re-chargeable up to 1,000 times.

FLASHLIGHT: The 8W, 330 lumen LED Flashlight has 4-modes (high-beam, low-beam, SOS, and strobe) is a perfect tool for daily use, traveling, outdoor activities, and emergency situations.

POWER BANK: The patented SmartSpeed Technology can charge a USB device fast (at 2.4 amps) when you run out of power. Powers up virtually any device: mobile phone, tablet,

camera, navigation unit, and more.
3-Port USB desktop charging station 2.4A Per Port/25W;

Space-saving design.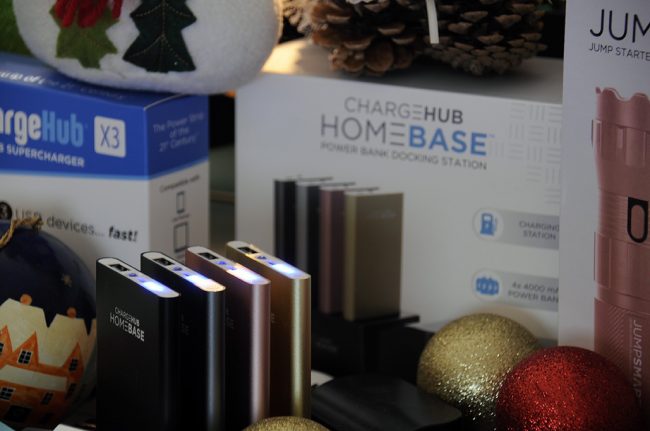 Four 4000 mAh batteries in durable aluminum cases;

Each battery has a built-in LED light;
Drop-in charging station with an extra USB (5V / 2.1A) port.
View the entire list HERE